Overview
Korean Women's Development Institute has been driving the development of Korea's gender equality policy since its establishment in 1983, and has established an active international network based on its expertise in women's policy that has accumulated over 30 years. Our International Development Cooperation Center has been promoting various activities to leap and develop into a world-class gender equality policy research institute.
International Cooperation Promotion Project
Our Center for International Development and Cooperation is promoting various exchanges and cooperation with international organizations and overseas related organizations with the aim of internationalizing research capabilities and advancing Korean women's policies. Through holding international conferences, dispatching researchers abroad, and inviting foreign experts, we are strengthening our international capabilities, discovering leading policy agendas, and promoting international spread of research results. In addition, we are laying the foundation for continuous research exchanges by signing MOUs with leading foreign institutions.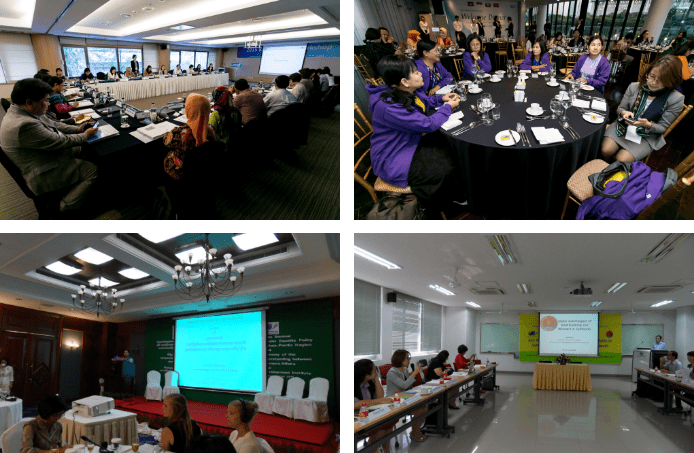 ODA research project
Meanwhile, before and after joining the OECD Development Assistance Committee (DAC), we have been actively conducting research and business activities for development cooperation in Korea and mainstreaming sex related to public development assistance (ODA). Since 2011, it has been carrying out the multi-year ODA research project, "The Asia-Pacific Gender Equality Policy Infrastructure Reinforcement Project," and is actively participating in discussions on the gender maintenance of international development cooperation through various cooperation with domestic and foreign ODA-related ministries and institutions.
Strategy
Leading the inclusive society
Global Research Institute on Gender Equality
Mid- to long-term goal of internationalization of research capabilities (2016-2025)
Advancement of Korean women's policy and enhancement of international image through internationalization of KWDI research capabilities.
Through international exchange, Leading policy. Excavating Agenda.

Through the international network, Activating research exchange.

Global of human resources. Strengthen your capabilities.

As a result of my research, International spread.

Discovery and activation of ODA research projects.
Contact Us
About us
| Position | Name | Telephone |
| --- | --- | --- |
| Director | Jiso Yoon (Associate Research Fellow) | +82-2-3156-7169 |
| | Eun Ha Chang (Research Fellow) - on leave | +82-2-3156-7064 |
| | Hye Seung Cho (Associate Research Fellow) | +82-2-3156-7224 |
| | Yoonjung Park (Researcher) - on leave | +82-2-3156-7055 |
| | Yumin Kim (Researcher) | +82-2-3156-7032 |