Greetings!
Hello?
I am Yukyung Moon, the 16th president of
the Korea Women's Policy Institute.
Korean Women's Development Institute(KWDI) is a government research think-tank under the Prime Minister's Office of South Korea. Since its establishment in 1983, KWDI has dedicated itself in carrying out policy and legal research in the realm of gender and family issues of Korea.

KWDI provides support for the successful implementation of policies that benefit women, by identifying policy priorities in various sectors for gender equality, and carrying out evidence-based policy research that reflects gender perspectives.

As a world-class gender equality research institute that leads inclusion in a rapidly changing social environment, we will continue to promote research activities that ensures gender mainstreaming in all sectors of society.

We look forward to your encouragement and support.

Thank you.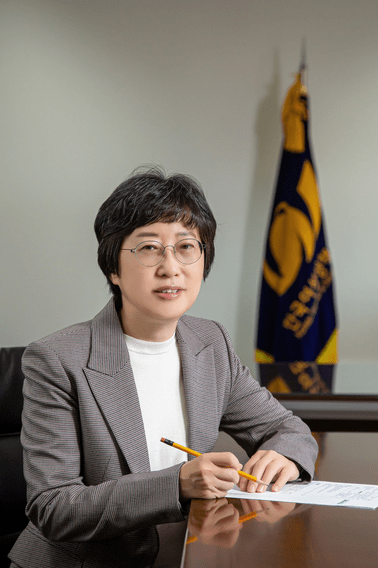 T h e 1 6 t h P r e s i d e n t
Yookyoung, Mun